WDYWT Meaning
Last Updated:
What does WDYWT mean?
WDYWT means What Did You Wear Today.
On this page: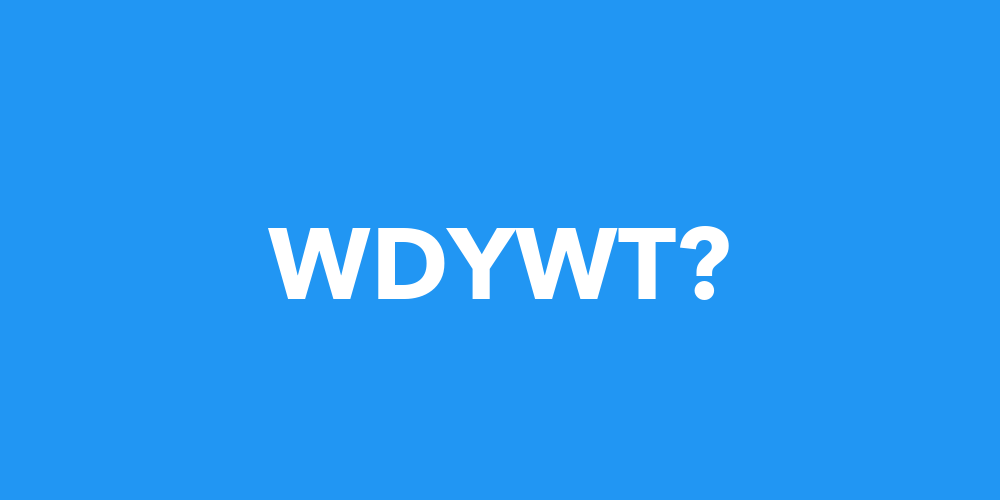 WDYWT is an initialism and hashtag that stands for "what did you wear today". It can be used as a hashtag on social networks like Instagram or Twitter or as a question posed to others.
Where is WDYWT used?
WDYWT is often used in online discussions on forums about fashion and streetwear, such as the subreddit /r/streetwear. It is also a popular hashtag on Instagram used on photos of outfits.
WDYWT is used on the follow platforms and places:
online conversation
Facebook
Instagram
Reddit
Twitter
YouTube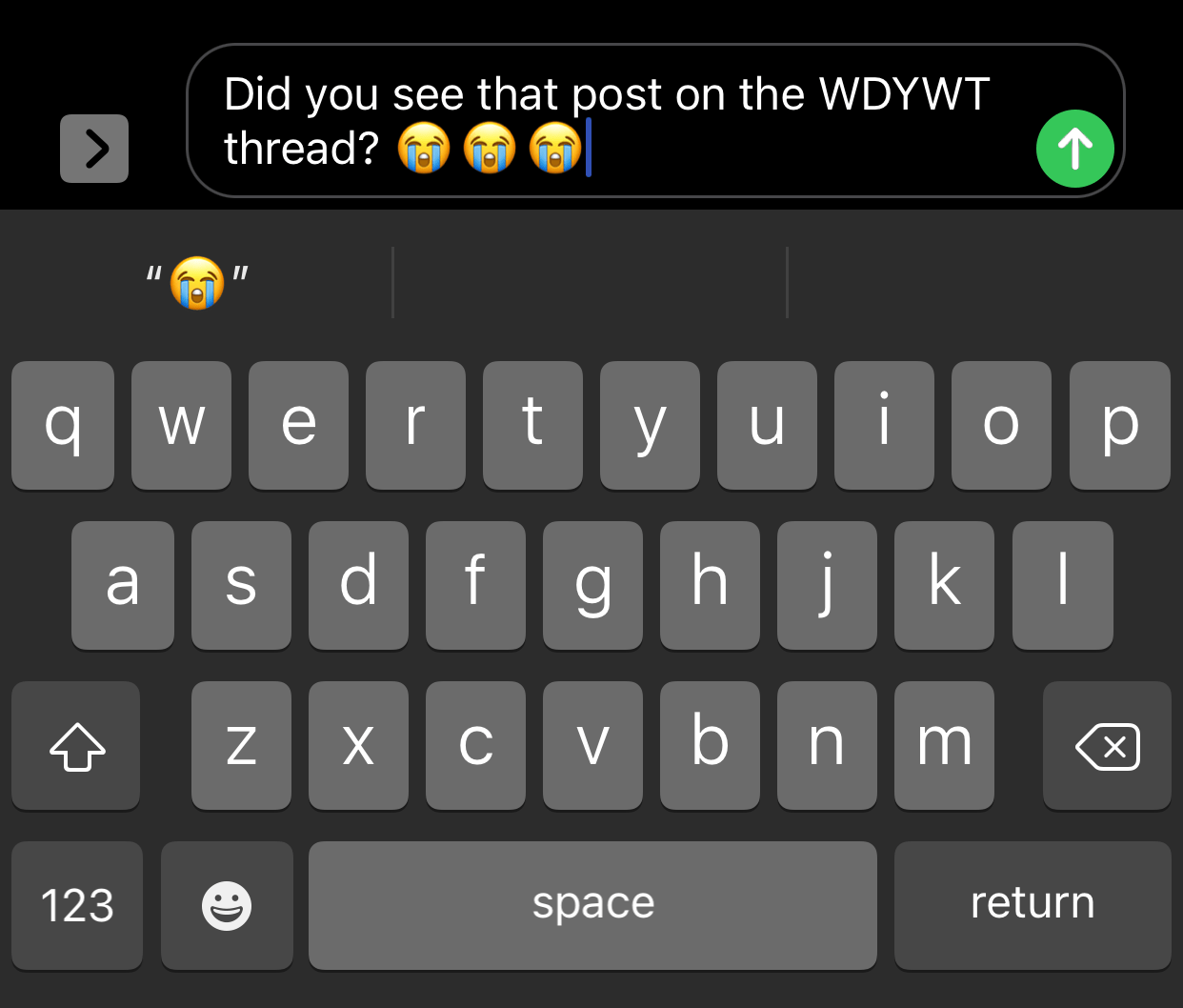 How is WDYWT used?
WDYWT is mainly used in two different ways: as a topic name / category or as a hashtag.
On Reddit, for instance, people often make posts in the /r/streetwear subreddit featuring a photo of their outfit. In the post title, they'll add "[WDYWT]" so that others know what kind of post it is.
Similarly, the hashtag #WDYWT is used on Instagram by people who post photos of their outfits.
Do people say WDYWT out loud?
No; in fact, people rarely even say the actual words "what did you wear today" except for in some specific circumstances (e.g. people who are interested interested in fashion (why else would you ask someone about their outfit?) who don't live near each other or otherwise can't see each other).
Example Uses of WDYWT
On Reddit:
[WDYWT] New outfit
Someone posts a photo of themselves to /r/streetwear
On Instagram:
Some new Saint Laurent #wdywt #wiwt #streetwear
An Instagram caption for a photo of someone wearing a new Saint Laurent shirt using the hashtag #WDYWT.
On Facebook:
Had an interesting look today. WDYWT?
A Facebook post containing a photo of someones outfit. They also are asking others to respond with what they wore.
On Reddit:
[WDYWT] Snow day outfit.
A Reddit thread in /r/streetwear where someone posts a photo of them wearing a jacket and hat.
On Instagram:
Fit fire. #WDYWT #fashion #streetwear
An Instagram caption on a post of someone's outfit.
Who uses WDYWT?
WDYWT is mainly used by people who are interested in fashion (specifically streetwear).
History of WDYWT
First Use
WDYWT was likely first used at some point in 2008, which is when Google searches for the term began, according to Google Trends. The term was first defined on Urban Dictionary in 2009.

Rise in Popularity
Google searches for WDYWT began increasing in 2011 and peaked in late 2012 and early 2013. Since, they searches have declined.
What was used before WDYWT?
We're unaware of any specific slang term or acronym used before WDYWT with a similar meaning.