What does FBF mean?
FBF means Flashback Friday. It could also mean Facebook Friend.
On this page: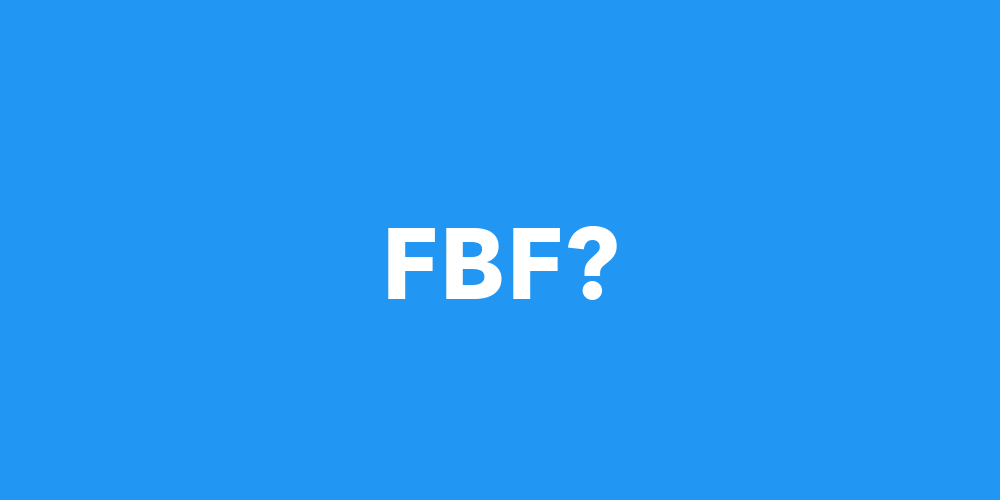 FBF is an initialism and a hashtag that stands for Flashback Friday. The hashtag #FBF is very popular on Instagram, and much like #TBT, is used on posts containing old photos.
FBF may also stand for Facebook Friend, but in our experience, this initialism is very rarely used.
Where is FBF used?
FBF is used mainly on Instagram as a hashtag. It may sometimes be used on Facebook or Twitter as well.
FBF is used on the follow platforms and places:
texting
online conversation
Facebook
Instagram
Twitter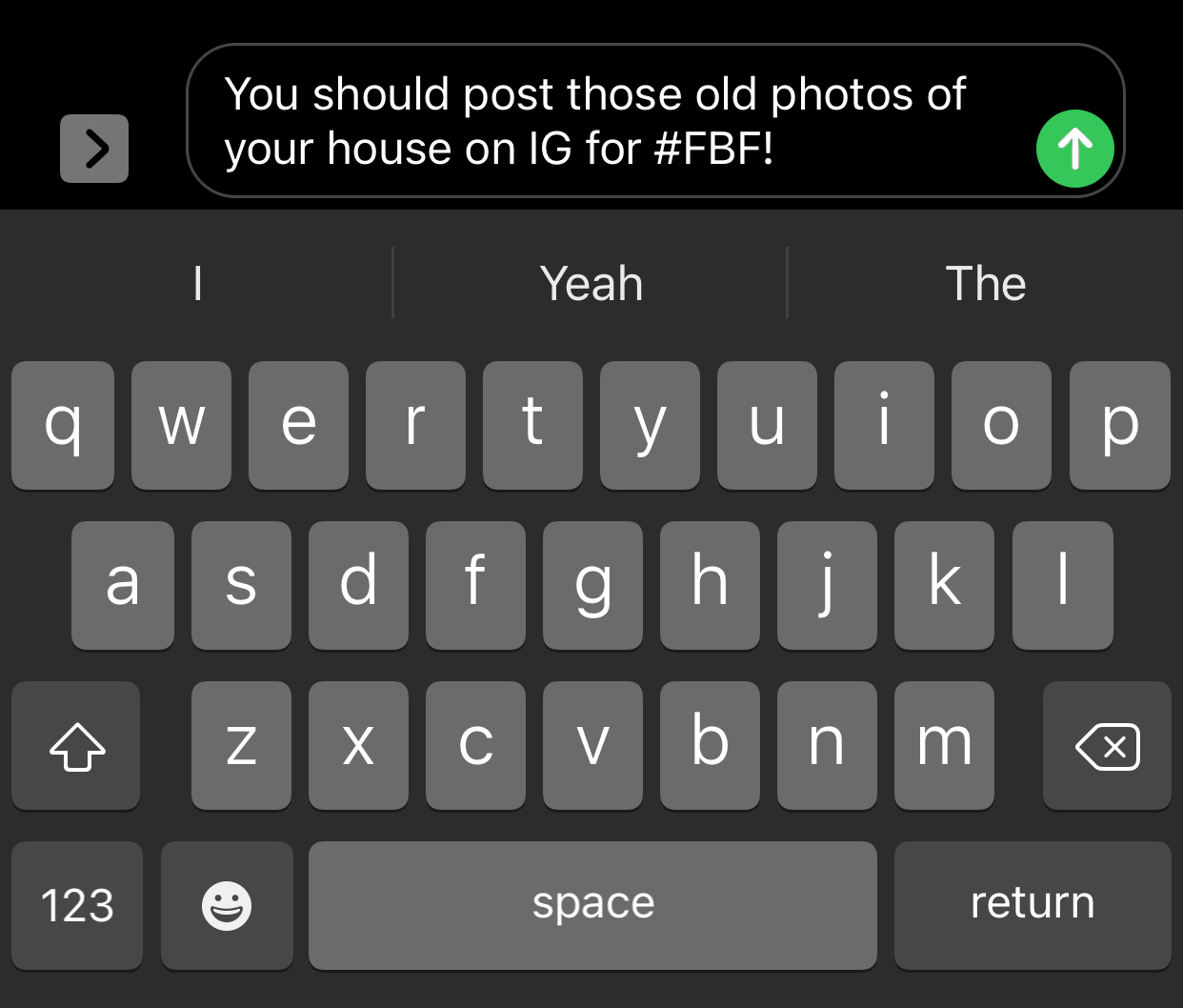 How is FBF used?
FBF as a hashtag is used on old photos ("flashbacks"). For example, someone may post a photo of their pet from when they first got it, a photo from when they were a child, or a photo from a vacation they went on several years ago.
Do people say FBF out loud?
No, because it wouldn't make any sense.
Example Uses of FBF
On Instagram:
#FBF to when we visited Los Angeles for the first time!
An Instagram post of an old photo of a couple visiting Los Angeles, California 10 years ago.
On Instagram:
Look how young I was! 5 years old... 25 years ago. #FBF #young #child
Someone posts a photo on Instagram from when they were a child.
On Instagram:
#FBF to our wedding!
Someone posts their wedding pictures from many years ago.
On Instagram:
When we first moved into our house! Look how different it is now! #FBF #house #upgrades
Someone posts before and after photos of their house to Instagram.
On Instagram:
#FBF to when Sammy was just a puppy! #cute #puppy #gsd
Someone makes an Instagram post of their dog Sammy taken when he was a puppy.
On online conversation:
Where'd you hear that? Another FBF of yours?
Someone asks their friend about a rumor they heard, wondering if they heard it from a Facebook friend.
Who uses FBF?
FBF seems to be used by a broad range of people. The type of person who uses FBF is probably the average Instagram user.
History of FBF
First Use
We are not sure when FBF was first used, but it was first defined on Urban Dictionary in 2014, which was around the time we began noticing it being used as a hashtag on Instagram.


Rise in Popularity
Looking at Google Trends, we can tell when the hashtag #FBF became popular on Instagram in late 2013 to early 2014. It appears to have been more popular in the U.S. than in the rest of the world.
What was used before FBF?
We're not positive, but TBT may have been used before FBF as a hashtag on Instagram.
Other Definitions of FBF
FBF can also mean:
Facebook Friend
Some people may use FBF to mean "Facebook Friend", but it does not seem very common.